Entertainment
As a multi-skilled performance artist, Safire can provide a range of shows for all kinds of events and audiences.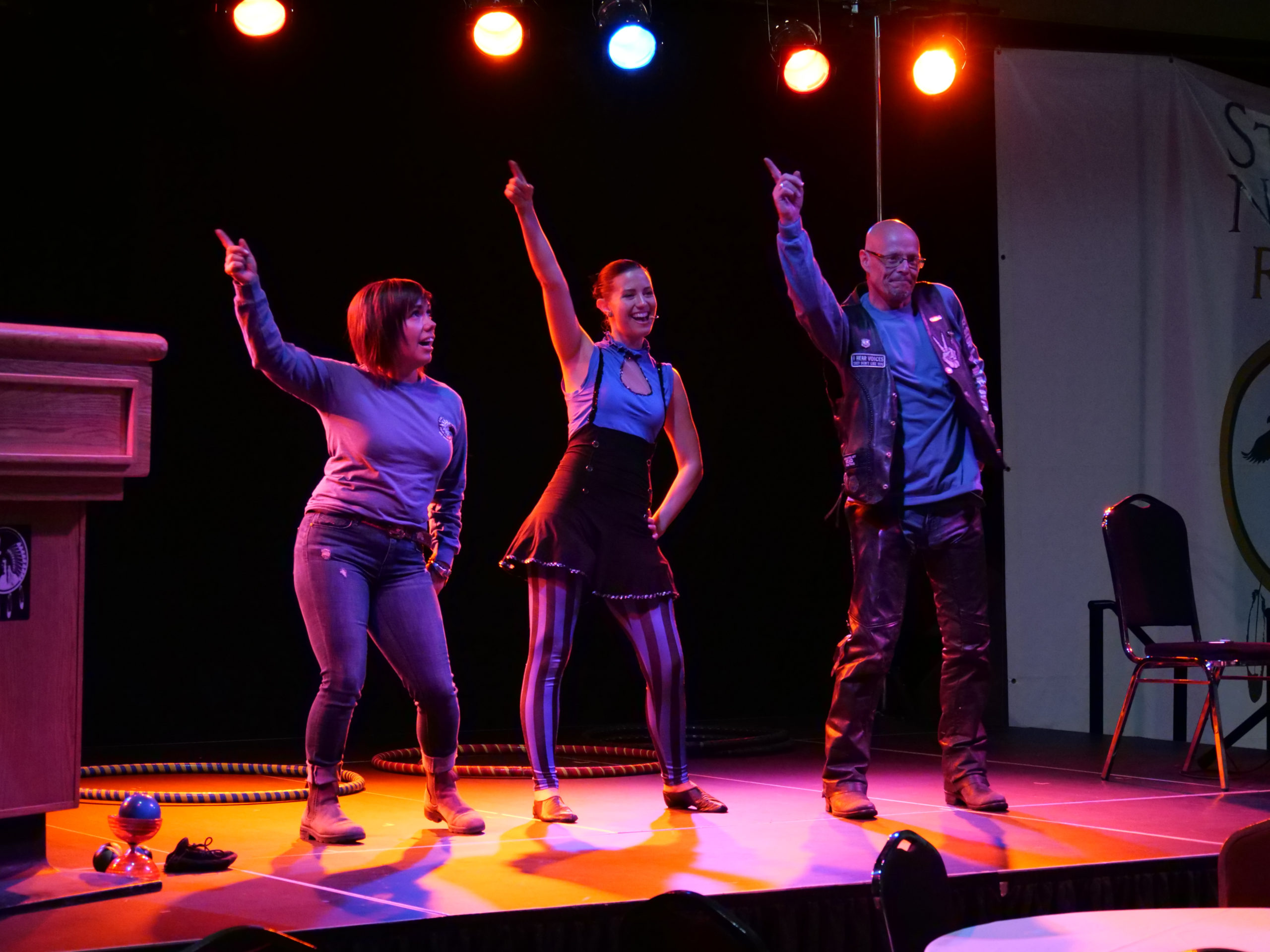 ADULT COMEDY SHOW
Safire's adult comedy circus show is a fun-filled variety show that can include a range of acts like hula hooping, fire-eating, juggling, comedy, LED spinning, fire dancing, audience participation, and more! Show length can range from 30 minutes to 1 hour. Audio equipment can be provided or Safire can hook up to your DJs system.
FAMILY KIDS SHOW
Safire's family show includes a great variety of circus entertainment. Fun for the whole family! This show can include hula hoops, juggling, audience participation, comedy, and more. This show is great for events where audiences are a mix of all ages. With fun and fast tricks for the kids and witty jokes for the adults, this show is a kid's show that grown-ups will actually enjoy.
SCHOOL SHOWS
She holds a Bachelor of Fine Arts and a Bachelor of Education from the University of Lethbridge and uses her experience as an educator to engage students in her school shows and presentations. Throughout her career, Safire has performed her unique school show to over half a million students across Canada.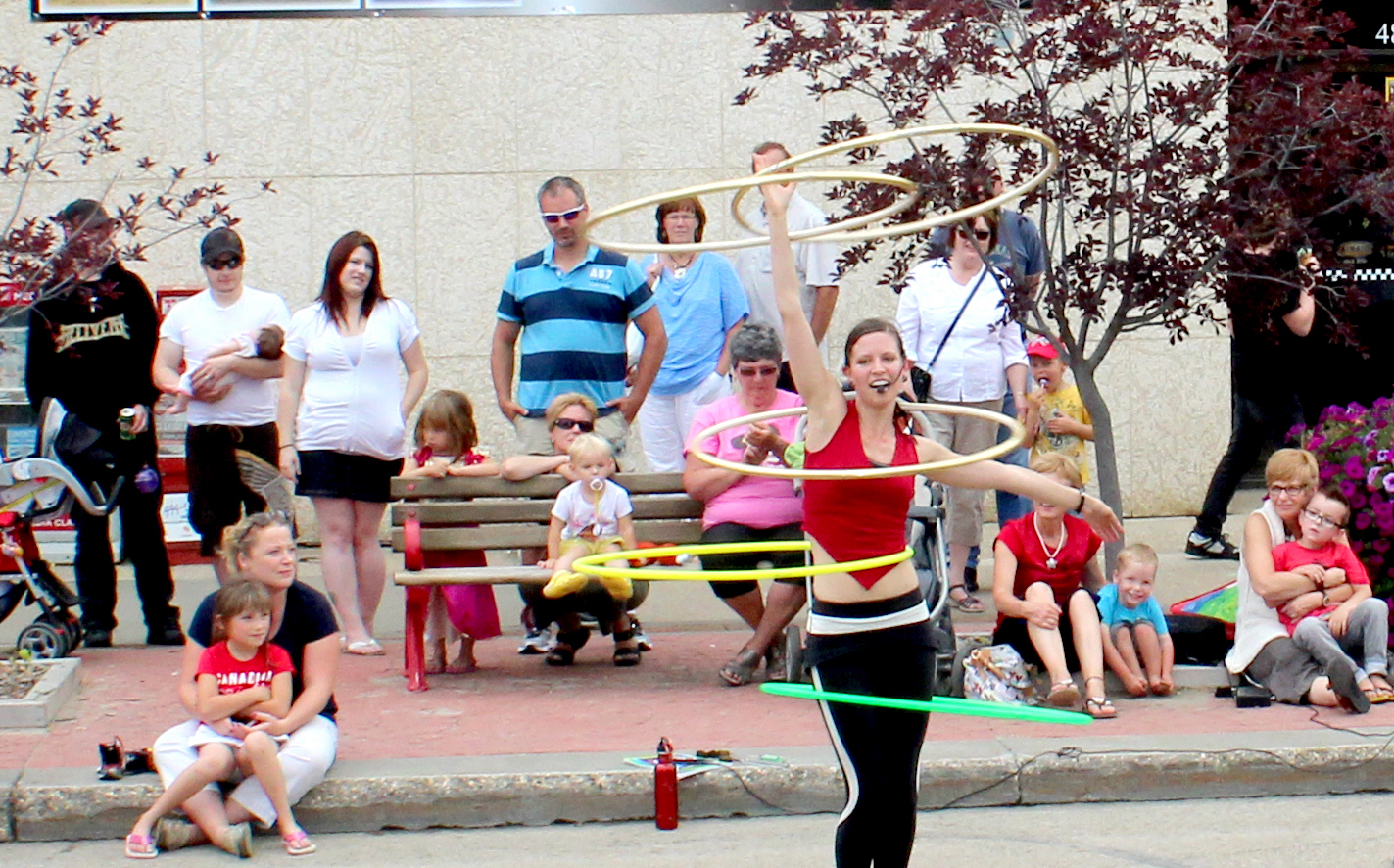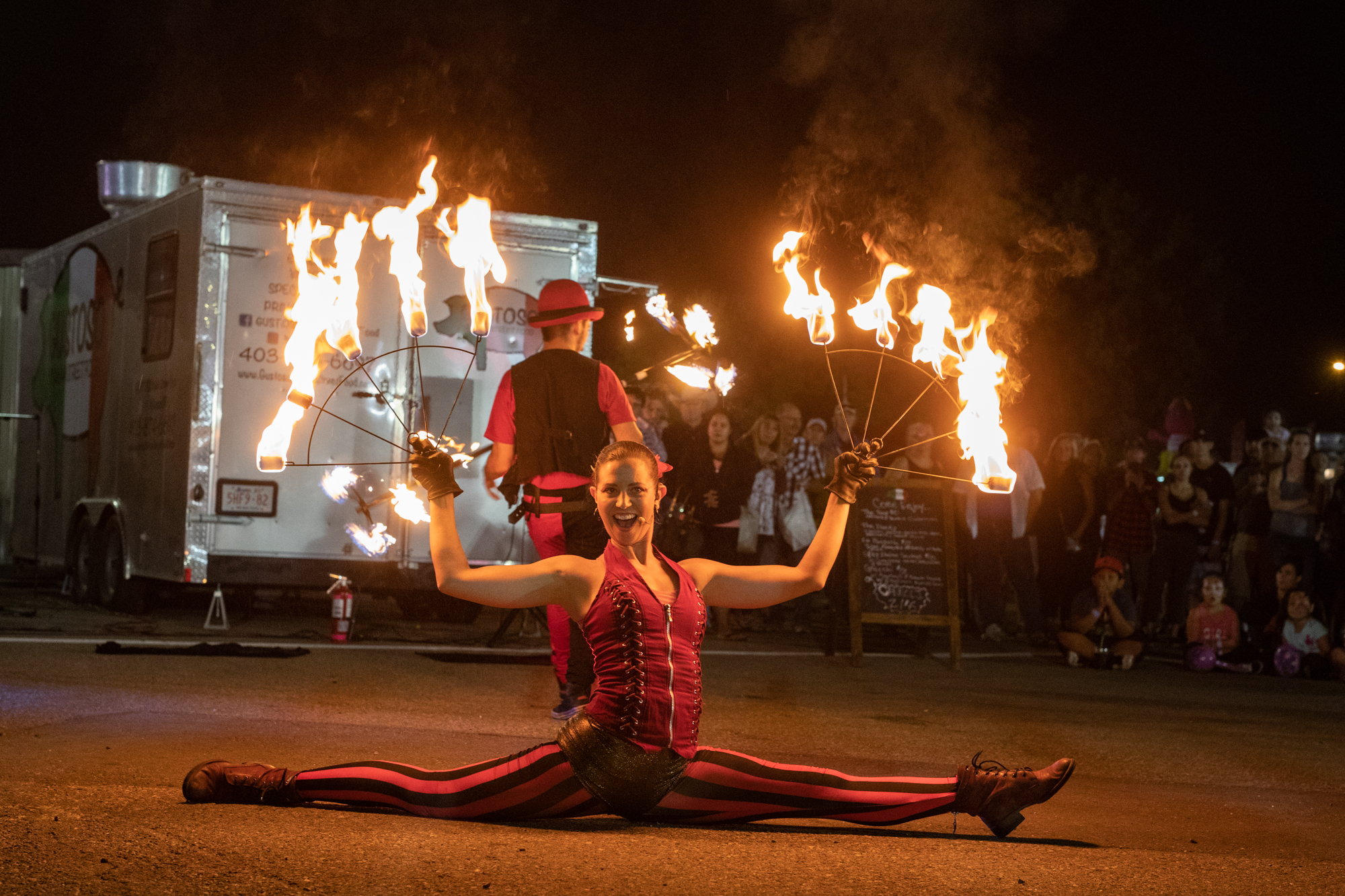 FIRE SHOWS
Safire can perform high-impact fire acts that will leave your guests dazzled and amazed. Great for weddings and corporate galas. Additionally, if you need a longer show Safire has several longer show options that include several fire dances within one show, these are great for outdoor street festivals and staff parties.